DONGSHANG Stainless produce A213 TP316L seamless stainless steel tube for heat exchanger, boiler, super heater equipment, heat treatment and pickling finishing, tube furnished to ASTM A213 shall conform to the requirements of Specification A1016 / A1016M, grades cover Ferritic and Austenitic stainless steels.
TP316L is low carbon TP316, carbon content not exceed 0.035%, and Molybdenum content 2.0 – 3.0%, so TP316L has excellent corrosion resistance to applied many high acid environment, in Europe, it is 1.4404, a little difference between TP316L and 1.4404 in chemical composition and mechanical property, see more.
Manufacture of A213 TP316L Seamless Stainless Steel Tube
---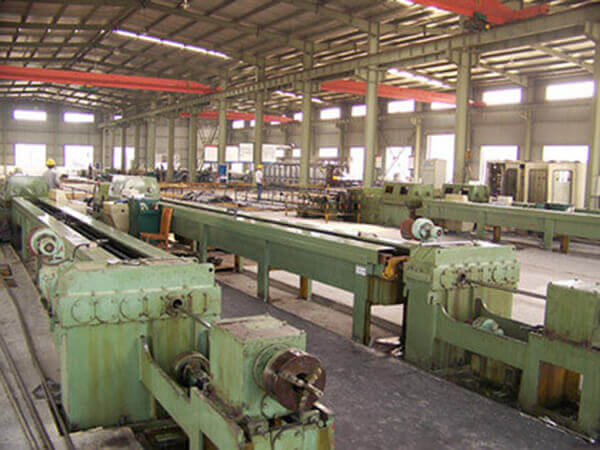 DONGSHANG Stainless hold sets of advanced cold rolling machines, sizes range from 6 mm – 610 mm, we choose billets from China best suppliers for seamless stainless steel tube material, after analysis billets, and ensure high quality, cold rolling process aim to reduce outside diameter and wall thickness to tube normal standard size.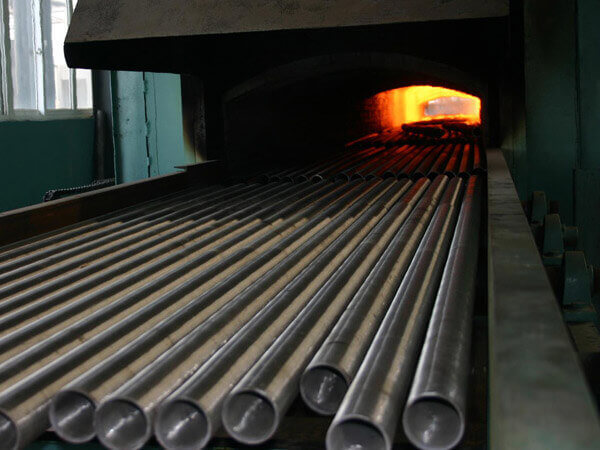 Heat treatment is a important process in producing seamless tube, Ferritic and Austimetic stainless steel grades in different annealing temperature, generally, 1040 1150C, all the tubes should be annealed complying with A213 specification, uniform grain structure, and maximum corrosion resistance, expanding tubes life in harsh environment.
Pickling is the removal of any high temperature scale and any adjacent low chromium layer of metal from the surface of stainless steel by mixture of nitric and hydrofluoric acids, making tube outer and inner surface clean and smooth, lower roughness value, but notice dwell time in pickling tank as per different stainless steel grades.
---
TP316L 1.4404 comparison in chemical composition and mechanical properties
| | C | Mn | P | S | Si | Ni | Cr | Mo | N |
| --- | --- | --- | --- | --- | --- | --- | --- | --- | --- |
| 316L | 0.035 | 2.00 | 0.045 | 0.030 | 1.0 | 10-14 | 16-18 | 2-3 | |
| 1.4404 | 0.03 | 2.00 | 0.040 | 0.015 | 1.0 | 10-13 | 16.5-18.5 | 2-2.5 | 0.11 |
| | Tensile strength(Mpa) | Yield point(Mpa) | Elongation(%) | Elongation(%) |
| --- | --- | --- | --- | --- |
| 316L | 485 | 170 | 35 | 25 |
| 1.4404 | 490-690 | 190 | 40 | 30 |