We are a manufacturer & supplier in ASTM A249 welded stainless steel tubing many years, 304/304L, 316/316L stainless steel grade conforming to ASTM A249 specification, mainly applied for heat exchanger, boiler, condenser, super heater.
A249 stainless steel welded tube is made from strip & coil, auto welding by TIG method to protect tube surface, cold drawn process should be carried out after welding, and welding bead removed, annealing pickling or bright annealing finishing can be offered.
ASTM A249 Welded Stainless Steel Tubing tolerance
OD
WTH
L
<25.40mm
±0.10mm
±10.00%
OD<50.8mm +3.0mm -0mm
OD≥50.8mm +5.0 -0mm
≥25.4mm~38.1mm
±0.15mm
≥38.1mm~50.8mm
±0.20mm
≥50.8mm~63.5mm
±0.25mm
≥63.5mm~76.2mm
±0.30mm
≥76.2mm~101.6mm
±0.38mm
≥101.6mm~190.5mm
+0.38mm -0.64mm
≥190.5mm~228.6mm
+0.38mm -1.14mm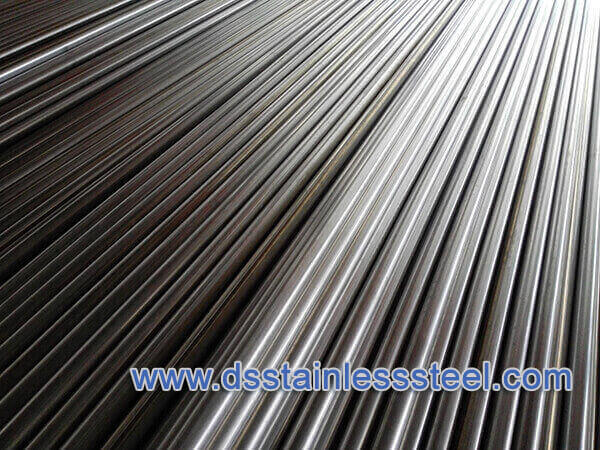 300 series grades
304/304L/304H
316/316L/316Ti
321/321H
310/310S
347/347H
400 series grades
409/409L
410
420
430
444
439
duplex steel
S31803/2205
S32750c
S32760

Other duplex steels offered as required, super stainless steel 904L tube can be produced.
ASTM A249 Welded Stainless Steel Tubing finished in annealing solution, uniform grain structure and maximum corrosion resistance, if used for
stainless steel heat exchanger tube
, tubes shall be suitable for expanding in to fixed tube plates, both ends should be plain square cut, and smooth ends, different tube forms for specific application, like
stainless stainless steel U bending tube
for heat exchanger and
stainless steel coiled tube
, size range as following, A269 specification and A270 specification following too.
| O.D. | MM | WALL THICKNESS | MM | LENGTHS | Grades | Type | SPECIFICATIONS |
| --- | --- | --- | --- | --- | --- | --- | --- |
| 1/2" | 12.70 | 0.065" | 1.65 | 10′ – 20′ | 304/304L | Welded | A249 / A269 / A270 |
| 3/4" | 19.05 | 0.065" | 1.65 | 10′ – 20′ | 304/304L | Welded | A249 / A269 / A270 |
| 1" | 25.4 | 0.049" | 1.24 | 10′ – 20′ | 304/304L | Welded | A249 / A269 / A270 |
| 1" | 25.4 | 0.065" | 1.65 | 10′ – 20′ | 304/304L | Welded | A249 / A269 / A270 |
| 11/2" | 38.10 | 0.049" | 1.24 | 10′ – 20′ | 304/304L | Welded | A249 / A269 / A270 |
| 11/2" | 38.10 | 0.065" | 1.65 | 10′ – 20′ | 304/304L | Welded | A249 / A269 / A270 |
| 2" | 50.80 | 0.049" | 1.24 | 10′ – 20′ | 304/304L | Welded | A249 / A269 / A270 |
| 2" | 50.80 | 0.065" | 1.65 | 10′ – 20′ | 304/304L | Welded | A249 / A269 / A270 |
| 21/2" | 63.50 | 0.065" | 1.65 | 10′ – 20′ | 304/304L | Welded | A249 / A269 / A270 |
| 3" | 76.20 | 0.065" | 1.65 | 10′ – 20′ | 304/304L | Welded | A249 / A269 / A270 |
| 4" | 101.60 | 0.065" | 1.65 | 10′ – 20′ | 304/304L | Welded | A249 / A269 / A270 |
| 4" | 101.60 | 0.083" | 2.11 | 10′ – 20′ | 304/304L | Welded | A249 / A269 / A270 |
| 6" | 152.40 | 0.083" | 2.11 | 10′ – 20′ | 304/304L | Welded | A249 / A269 / A270 |
| 6" | 152.40 | 0.109" | 2.77 | 10′ – 20′ | 304/304L | Welded | A249 / A269 / A270 |
| 8" | 203.20 | 0.109" | 2.77 | 10′ – 20′ | 304/304L | Welded | A249 / A269 / A270 |
| 10" | 254.00 | 0.134" | 3.40 | 10′ – 20′ | 304/304L | Welded | A249 / A269 / A270 |
| 12" | 304.80 | 0.134" | 3.40 | 10′ – 20′ | 304/304L | Welded | A249 / A269 / A270 |
| 14" | 355.60 | 0.134" | 3.40 | 10′ – 20′ | 304/304L | Welded | A249 / A269 / A270 |
Destructive and Non destructive test
Destructive test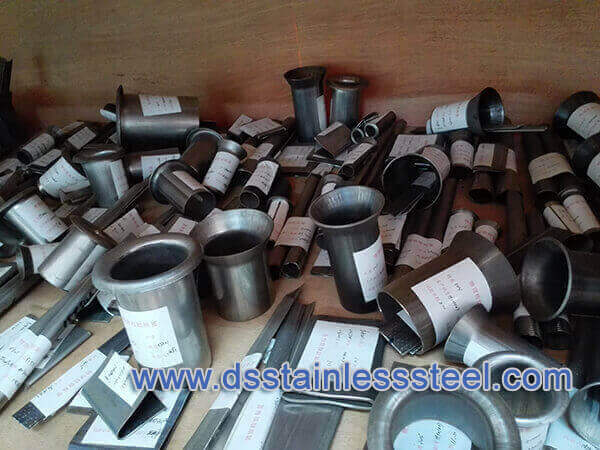 air underwater test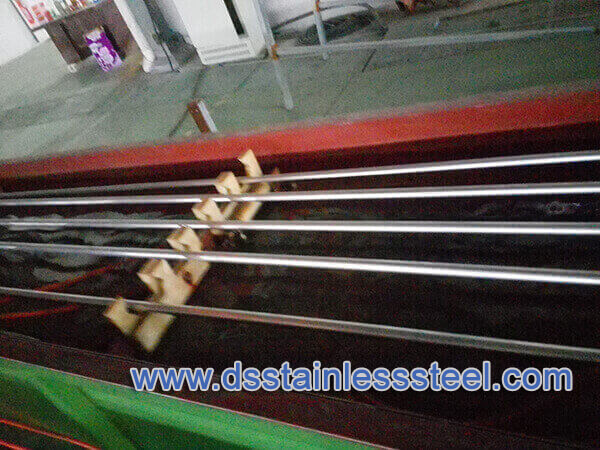 Eddy current test